Archimedes fights against overweight or obesity thanks to its special XXL pool bike
The phenomenon of overweight or obesity affects today 16% of the population in France (statistics 2012) The aquabike or aquacycling was a discrete time before emerging 10 years ago and spreading in the swimming pools and trendy sports centers . Now the water bike is within reach of everyone and even promises to be the ideal sport for overweight people or fighting obesity.
As soon as you leave the water, you immediately feel the first benefits of aquabiking , a feeling of lightness and relaxation at first. In a second time the aquabike helps reduce muscle pain, strengthen the lower body (buttocks, thighs and hips) and abdominals.
According to the experts, the aquabiking would allow to spend 12 times more energy than the exercise bike for the same duration of training. In other words, this sport can burn far more fat than its counterpart on the ground.
This is why the XXL water bike is the ideal partner for overweight people wishing to start an activity without too much effort and without joint pain.
The Aquabike XXL Leg Adjustments are minimized with a water height of 1.25 to 1.60 m for a practitioner measuring 1.50 to 2.20 m.
The handlebars and saddle of the pool bike can be adjusted in the water.
The Aquatic Bike has a reinforced frame for overweight individuals up to 200 kg.
Thanks to the plexiglass flaps, the resistance to pedaling in the pool is based on the speed (rpm).
The handlebar of the XXL water bike is designed to facilitate and promote breathing thanks to its V shape and it can also be reversible.
The extra large saddle of the aquabike XXL is designed and manufactured to allow the practitioner to be comfortable doing aquabiking .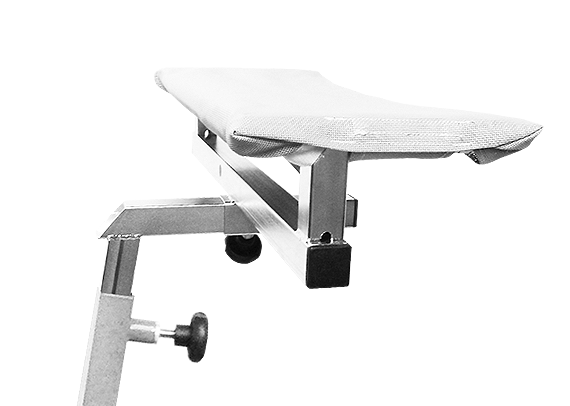 The XXL pool bike is equipped by default with wedge feet with strap for optimal fixation of the foot during pedaling or retro pedaling. For more comfort, it is recommended to use water aerobics.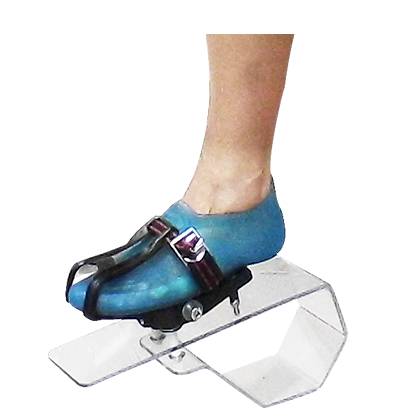 A variant exists with foot soles, perfect for pedaling barefoot.
In order to facilitate the transportation of the aquabike inside and outside the pool , the aquabike bike is equipped with wheels.
To give a good stabilization and protect all types of soil (liner, PVC ...), the bike is equipped with suction cups.