The OPTIMA PRO pool bike is the first aquabike of the professional range equipped with a variable resistance of 4 swiveling blades. Depending on the orientation of the blades, the resistance may be strong, medium or light. For extra strength, you can swim in front of your aquabike.
The OPTIMA PRO exists with 2 models depending on the water height, model N for a height of 1.25 to 1.50 m and the U model for a height of 1.55 to 2.00 m.
The OPTIMA PRO aquabike can also be used in a private pool , aqua center or any aquafitness , water aerobics or aquatraining venue in combination with our aquatic treadmill and pool trampoline .
The pool bike is made of marine stainless steel . To facilitate maintenance and prolong its life, all parts of the stainless steel aquabike , were electropolis and we added a sacrificial anode.
The adjustment of the telescopic legs of the aquabike is done outside the pool depending on the water depth and the selected model.
The handlebar and saddle can be adjusted easily in the water using the clamping wheels on the telescopic columns depending on the size of the subject 1.50 to 2 m.
The saddle can be adjusted both horizontally and vertically.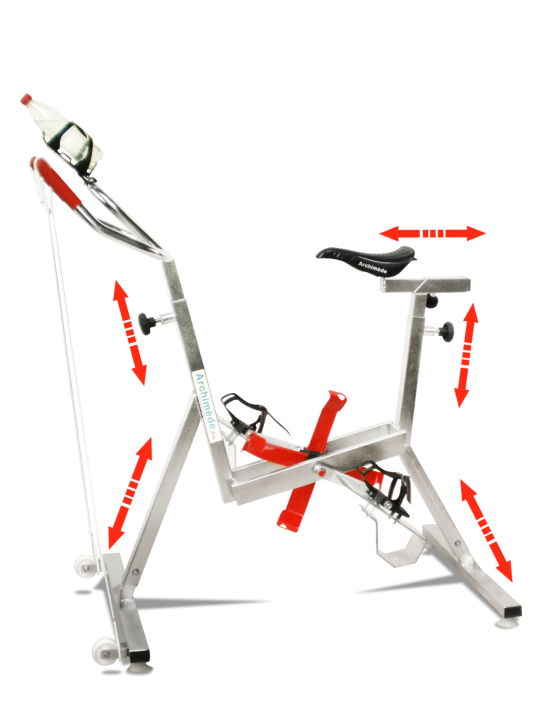 The pedaling resistance system is double, a resistance to 4 orientable blades (a) and one with the polycarbonate flaps under the pedals (b).
a) The 4 orientable blades oppose a variable resistance according to their orientation: they cut the water for a minimum resistance or they repel it acting like a paddle wheel for a medium or strong resistance.
The change of orientation of the blades can be done while the practitioner is sitting on the aquabike.
b) The 2 polycarbonate flaps under the pedals act as a flywheel for a smooth rotation and the resistance increases gradually according to the speed.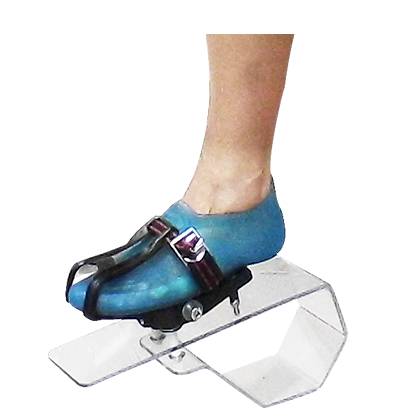 The aquabike OPTIMA PRO is equipped by default wedge feet with strap for optimal fixation of the foot during pedaling or retro pedaling. This pool bike is used, for comfort, with slippers aquagym.
A variant exists equipped with foot soles, perfect for pedaling barefoot.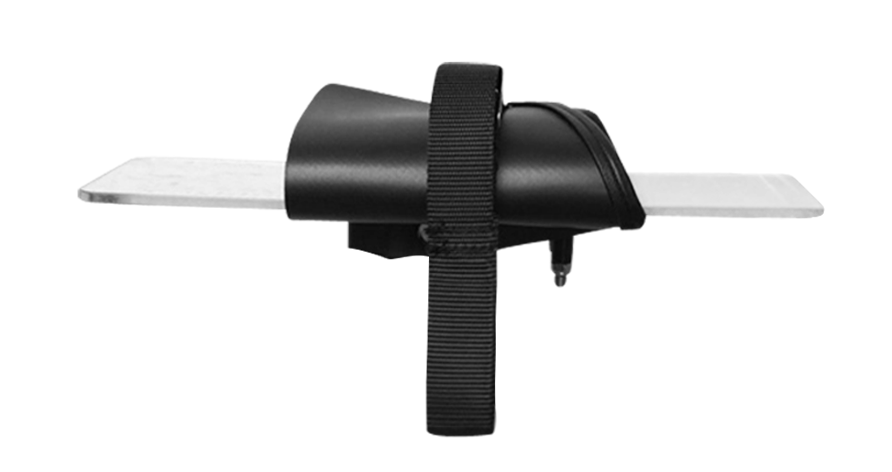 Thanks to the reversible handlebars, people with back pain can practice their exercises comfortably.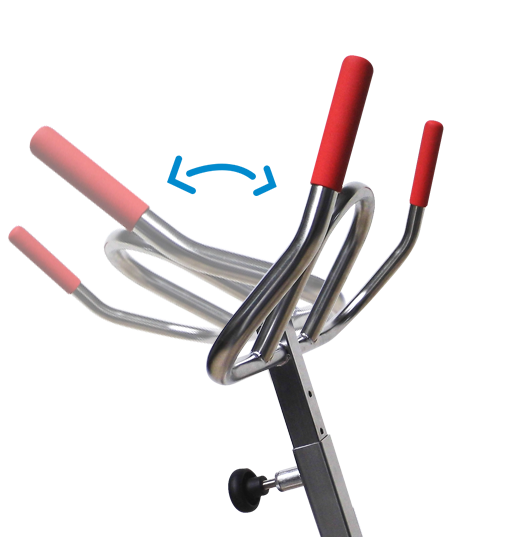 HORIZONTALLY ADJUSTABLE SADDLE
The horizontal slide, makes it possible to find an ideal position for pedaling
In order to easily move the aquabike inside and outside the pool, it is equipped with 2 wheels under the front frame.
Each base is equipped with 2 suction cups for a perfect stabilization during the use and thus, to protect the ground of your swimming pool (liner, PVC ...).


BONUS

The OPTIMA PRO aquabike is sold with 1 DVD containing fitness exercises in pool adapted to aquabiking .
OPTION
The rear handlebar option allows you to perform specific abdominal and back muscle exercises at the back of the pool bike.
The handlebar can be equipped with bottle holder to allow you to hydrate during your workout